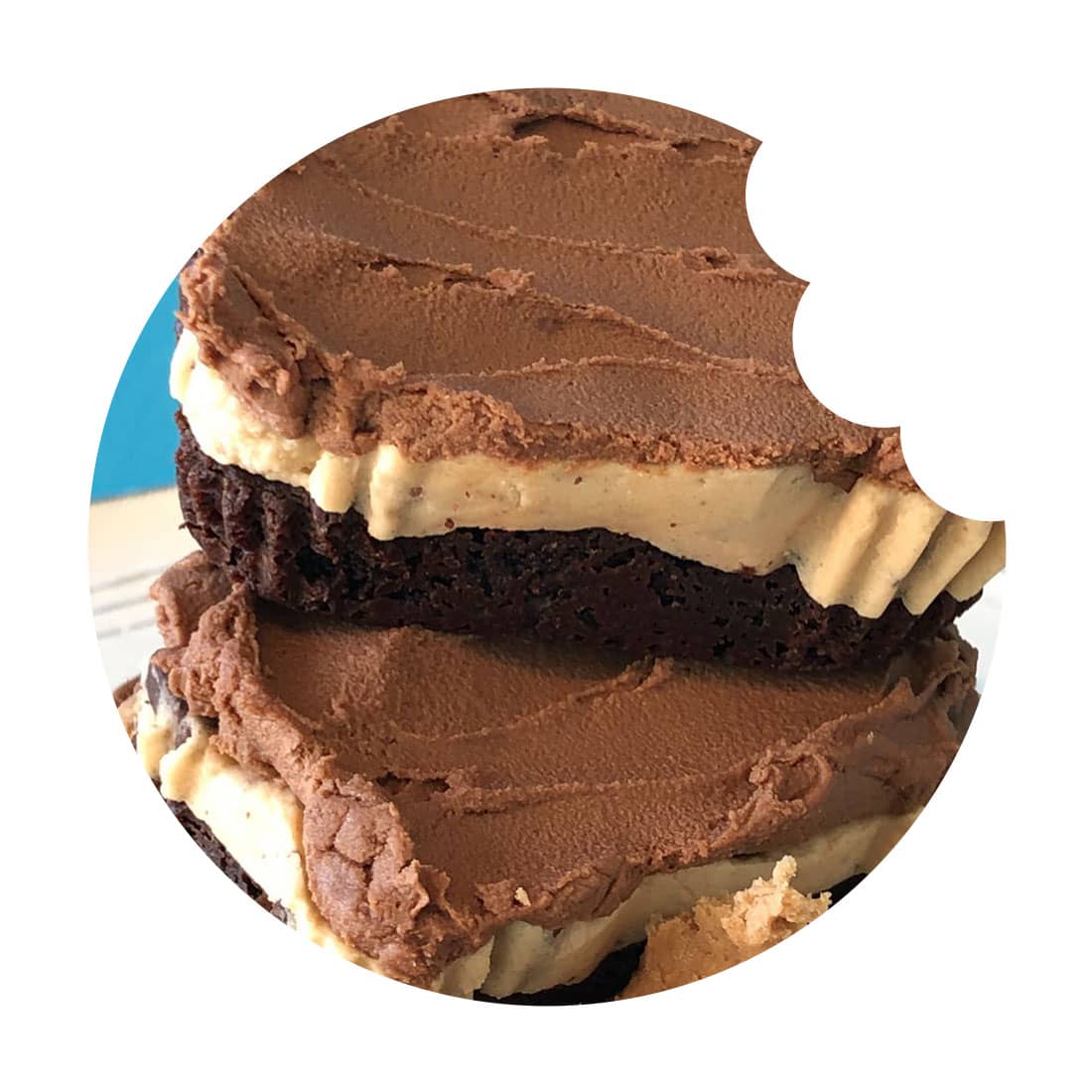 Cookie Dough Brownie
Our brownie base topped with chocolate chunk cookie dough and a layer of chocolate is perfect for those who can't decide if they want a cookie or brownie.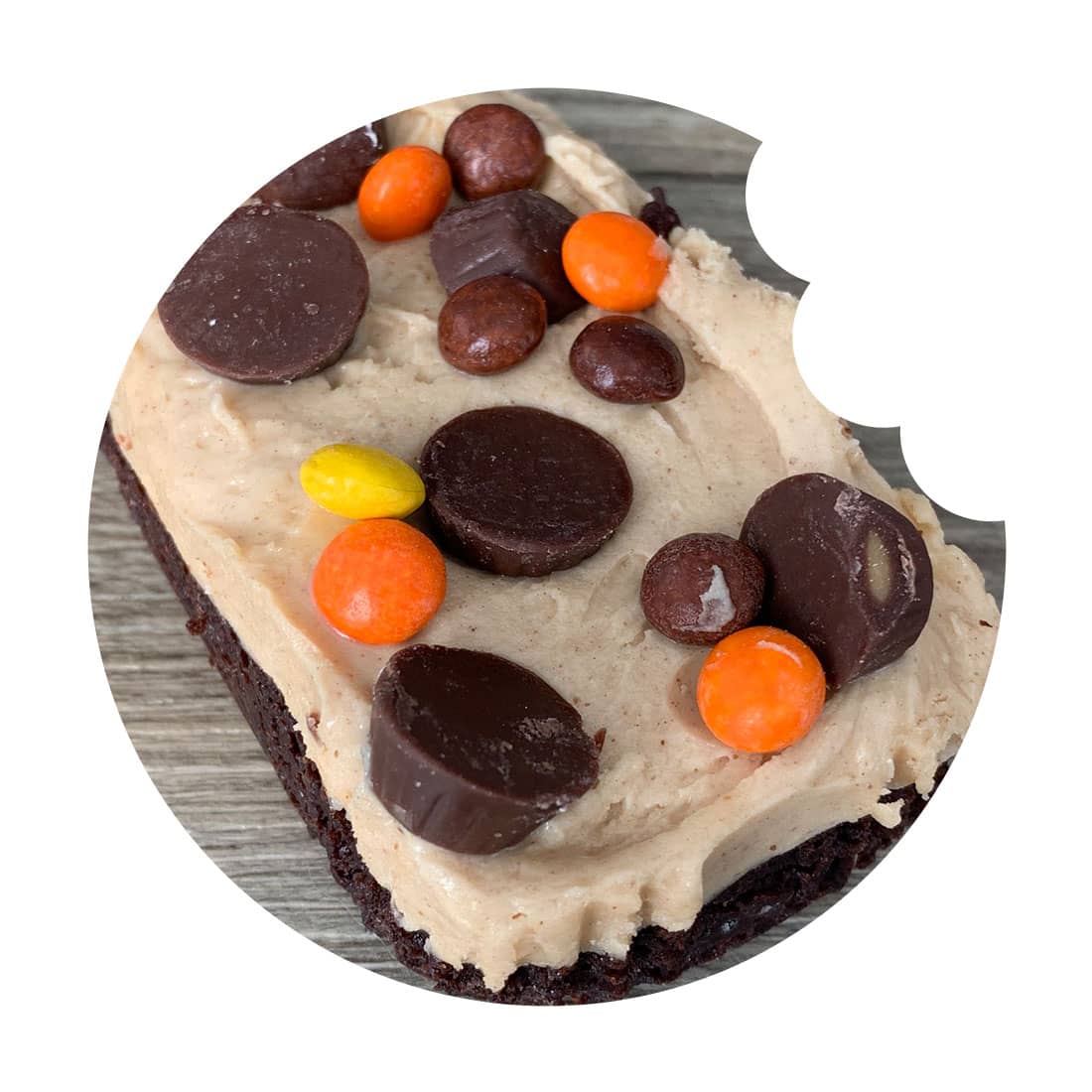 Peanut Butter Brownie
Brownie base with a layer of chocolate cream and your favourite peanut butter candy treats!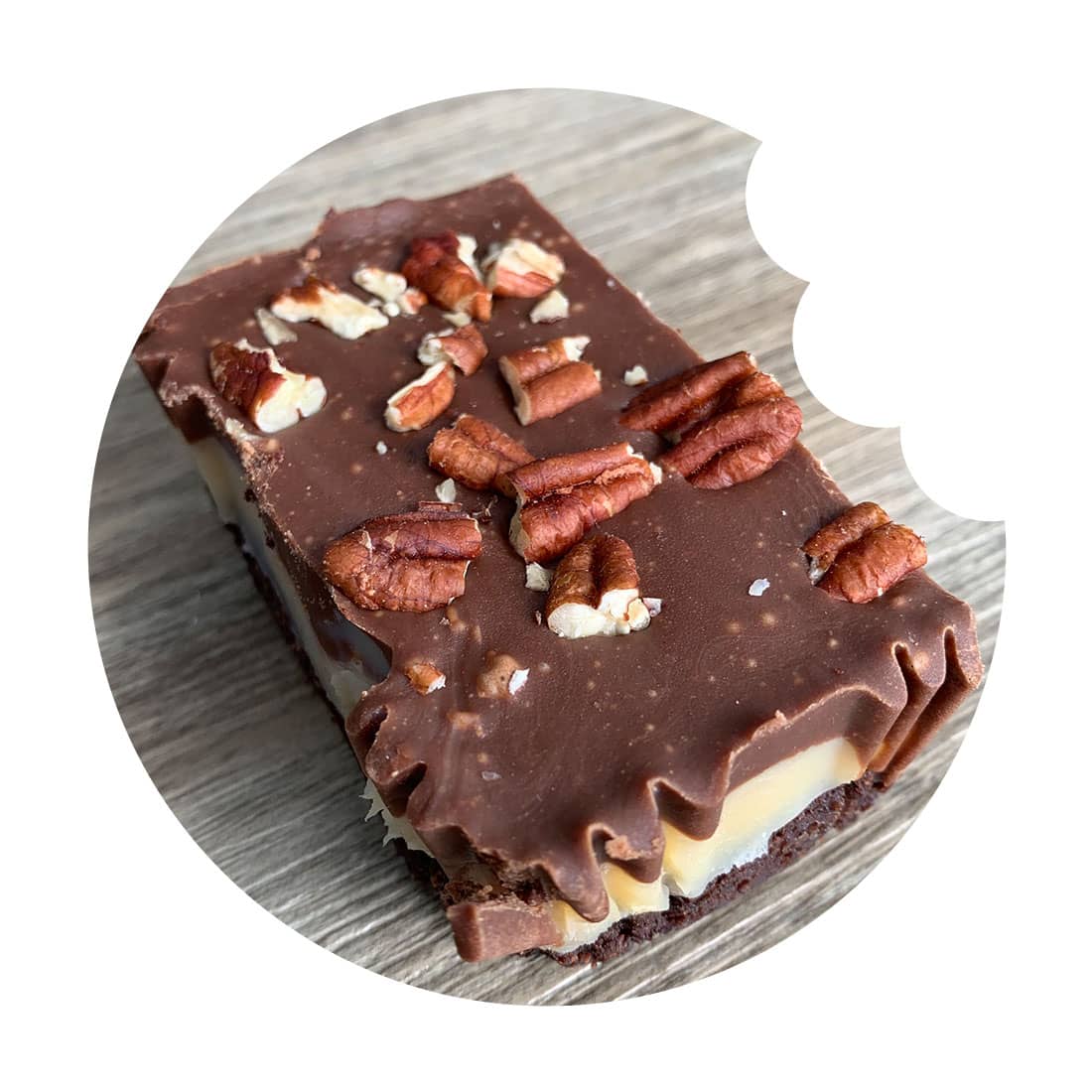 Turtle Brownie
We topped our brownie with our made from scratch caramel and then filled it with toasted pecans and topped it with chocolate ganache!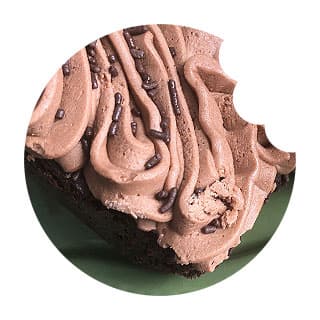 Not Currently Available
Our traditional brownie that my mom has made since I was a kid has become a shop staple! We topped it off with a nice swirl of hazel nut frosting to make it extra special.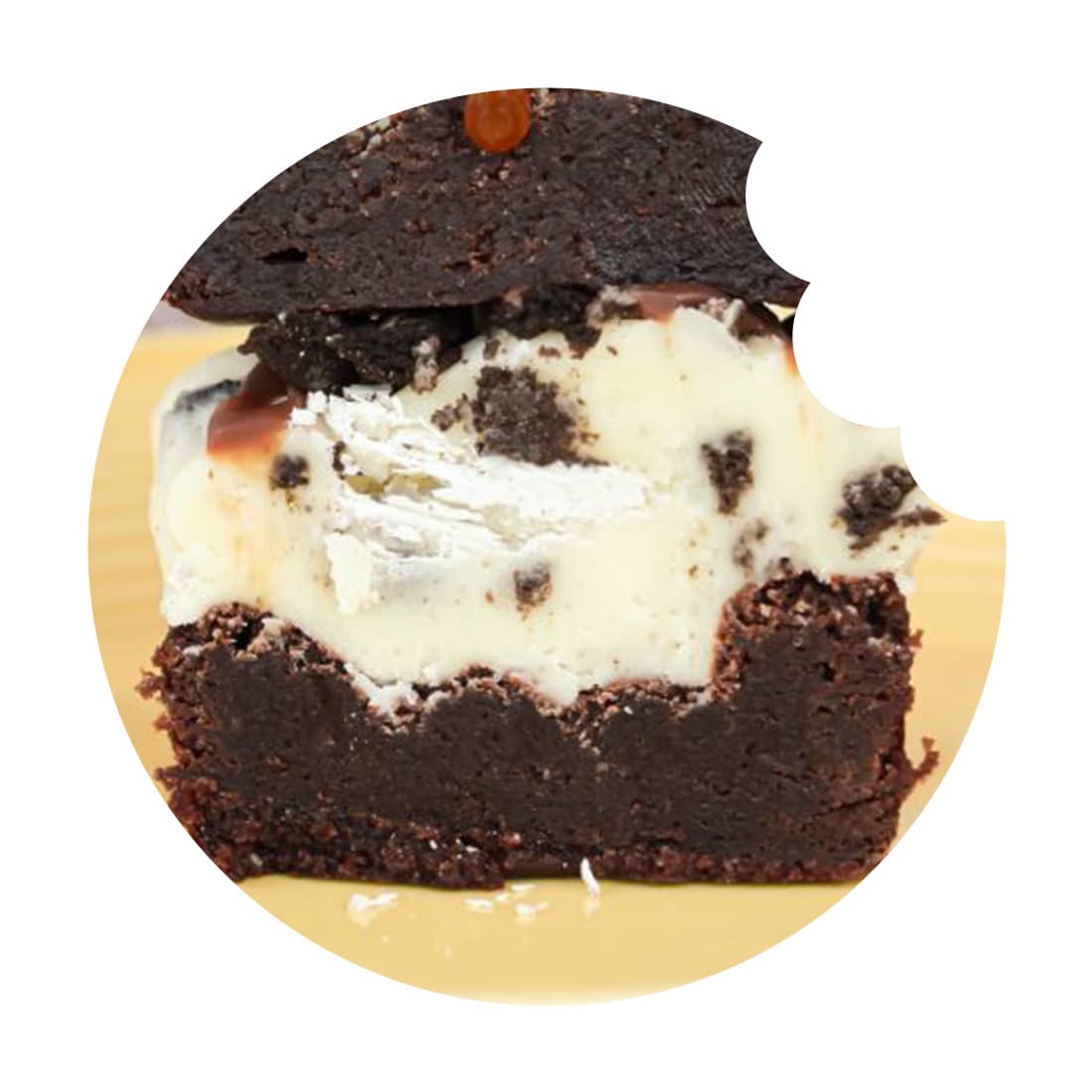 Cookies & Cream Brownie
Cookies & Cream Buttercream and cushed Oreo cookies atop our brownie base! Cookies AND Brownies in one are truly a match made in heaven.  
Tuesday – Friday
10 AM – 5 PM