Cookies & Cream
Has there ever been a more well loved combination that Cookies & Cream?   We added layers of rich and decadent chocolate cake and layered in between layers of our Cookies & Cream Buttercream icing and it's and instant fan favourite.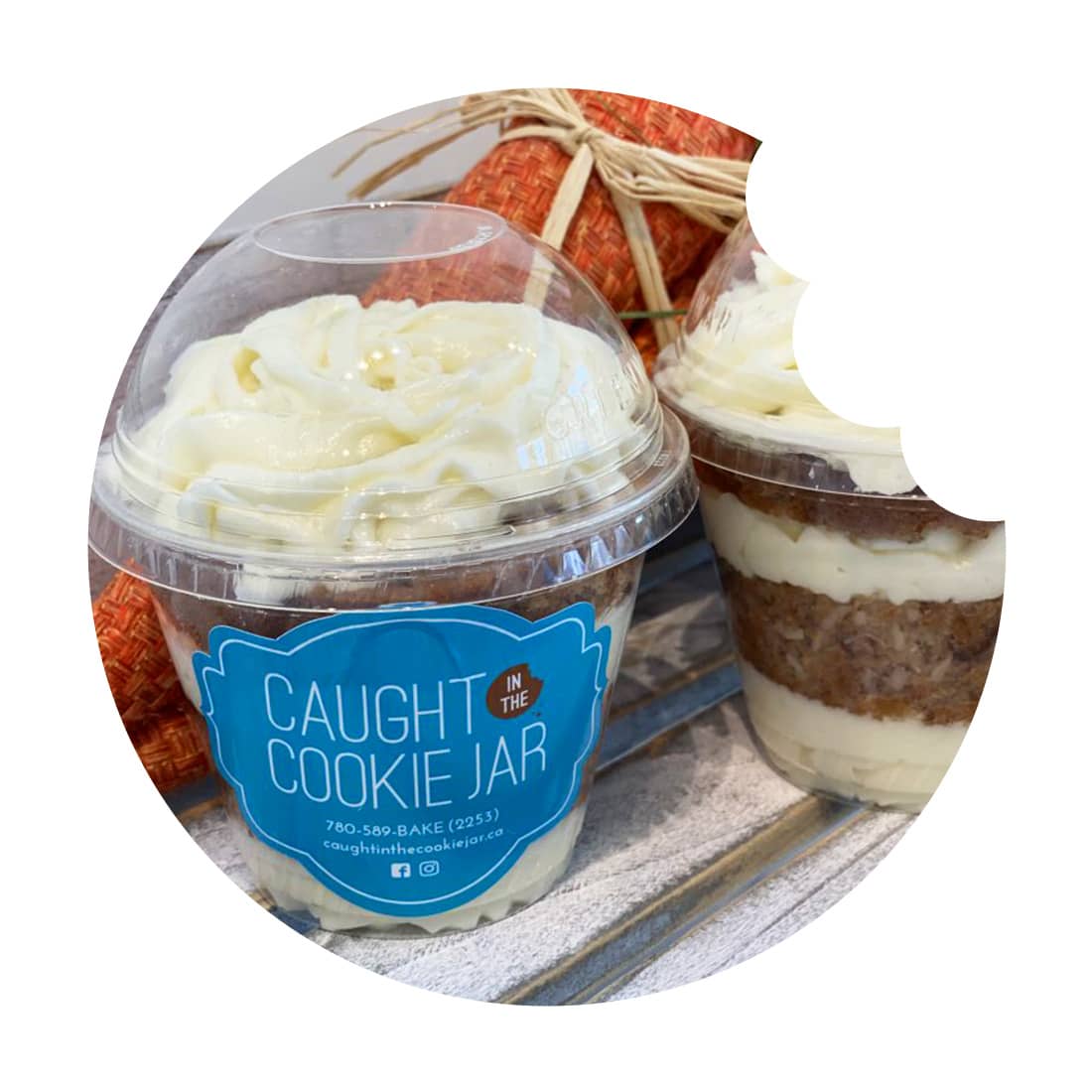 Carrot Cake Parfait
Our carrot cake is loaded with fresh carrots, shredded coconut, pineapple and pecans then layered with our signature cream cheese icing.
Birthday Cake Parfait
Sprinkle cake and vanilla buttercream is pretty much the perfect cake combination for any occasion if you ask us!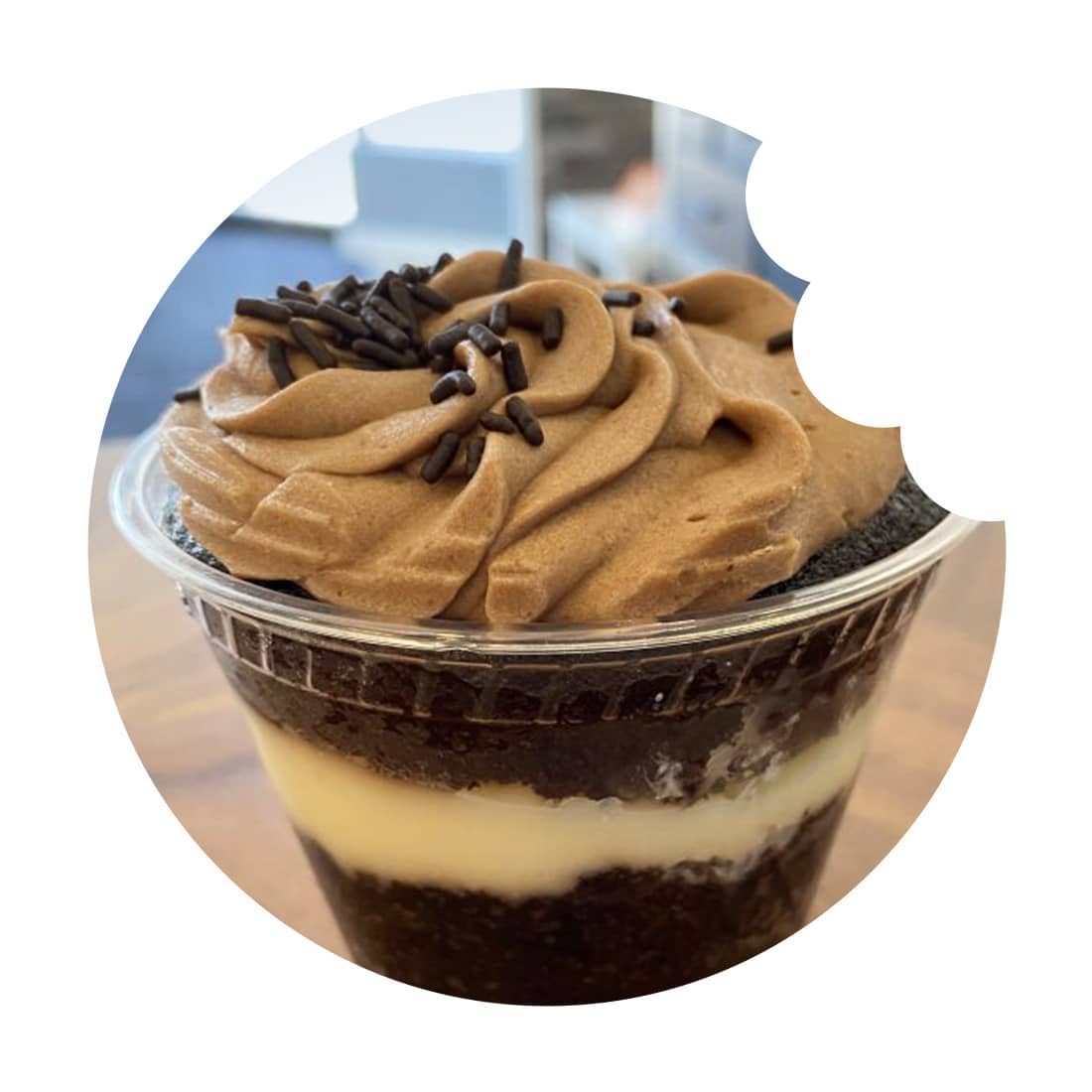 Chocolate Tuxedo Parfait
Look no further to find the best chocolate cake!  Rich and indulgent cake with layers of white, milk and dark chocolate ganche will please every chocolate lover.  
Chocolate Chip Cookie Cake
A classic Chocolate Chip Cookie might remind you of your childhood or one of your favourite comfort foods, but we kicked it up a few notches and added Chocolate Chip Cake, layers of Chocolate Chip Buttercream and a cookie topper to make this one for the memory books.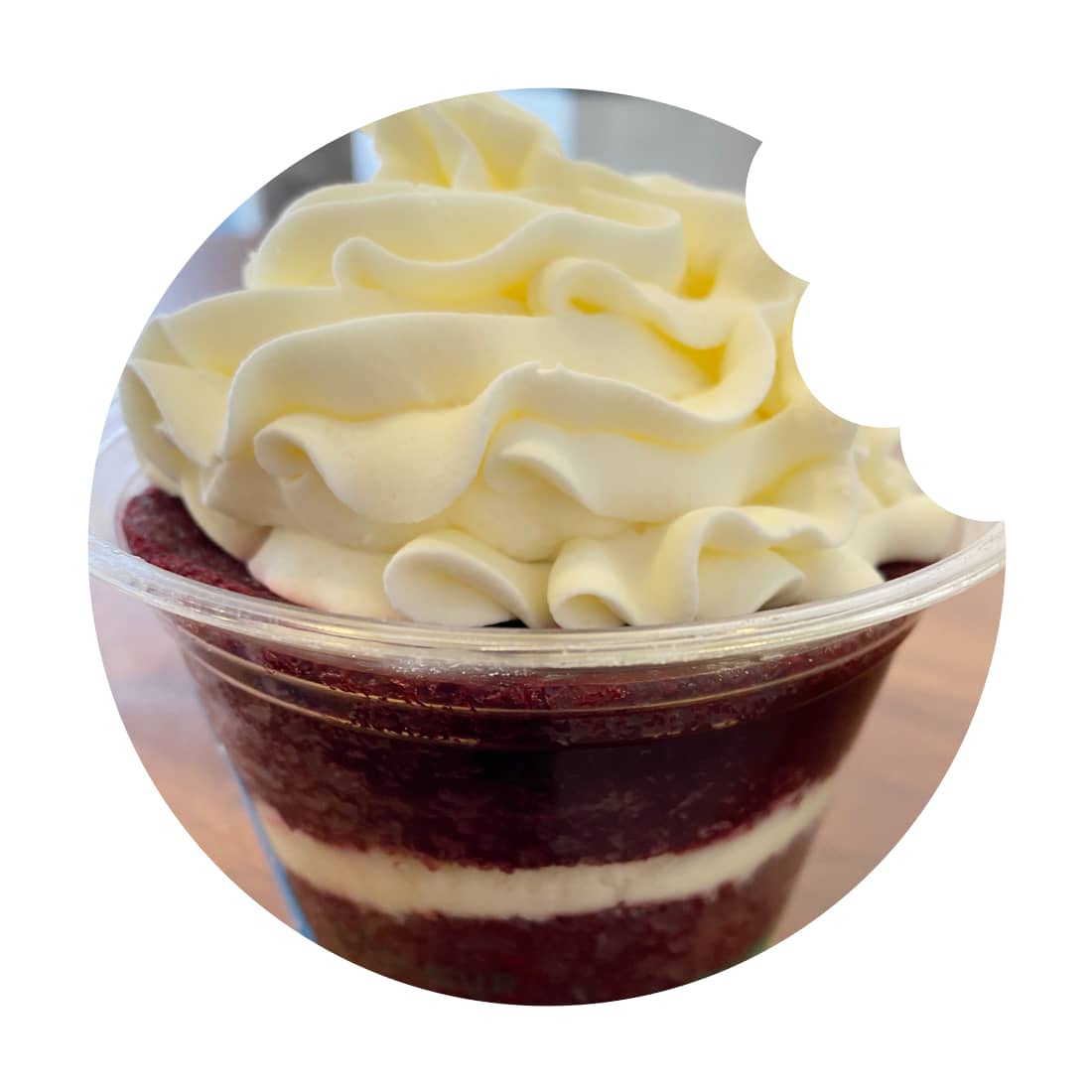 Red Velvet with Cream Cheese Icing
Red Velvet Cake with Cream Cheese Icing might just be the most iconic cakes I can think of.  There is just something out the combination that keeps people coming back for more.  
Tuesday – Friday
10 AM – 5 PM