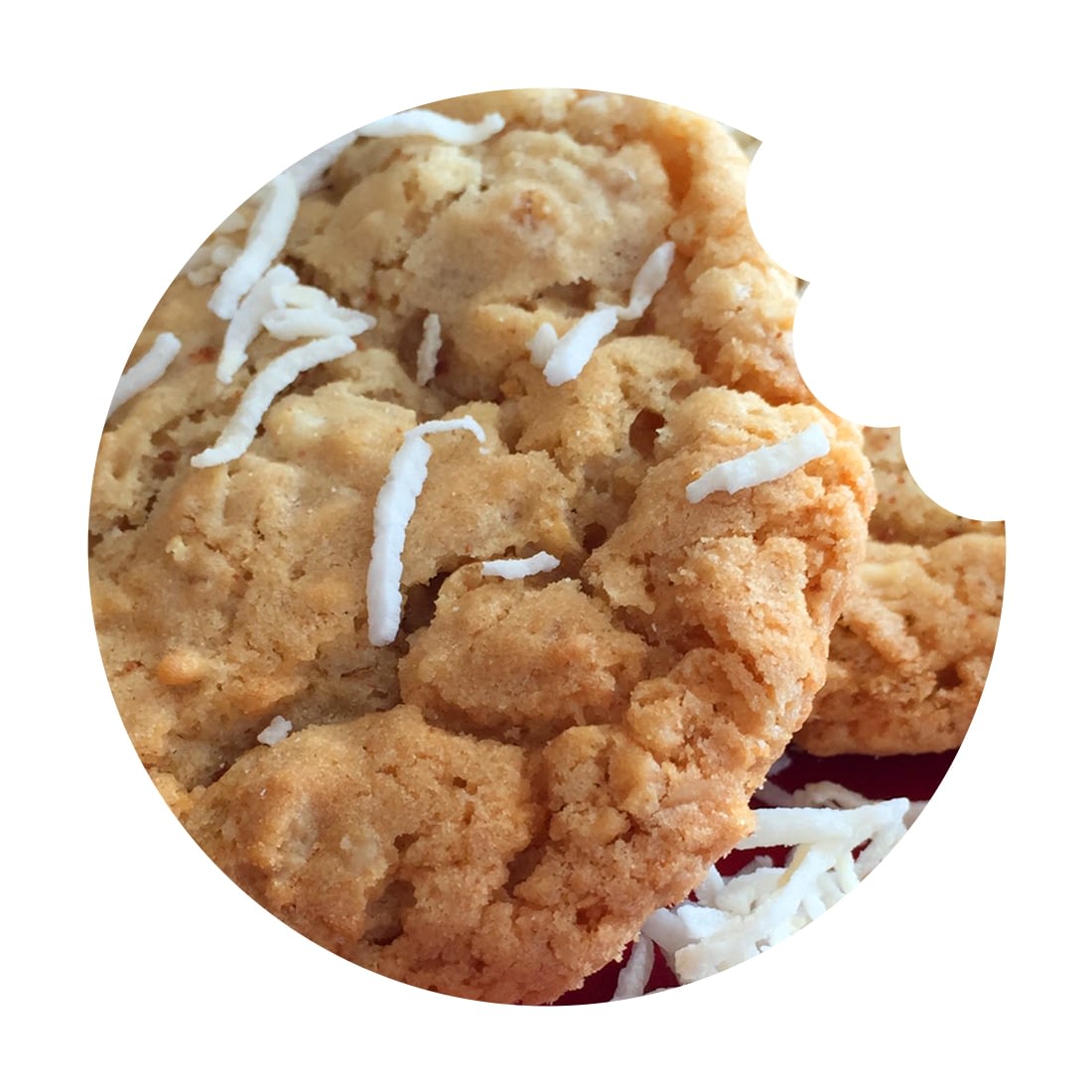 Coconut Oatmeal
Old fashioned oatmeal gets an update with shredded coconut and toffee chips! Chewy, sweet and absolutely delightful!
Ginger Snap
Full of molasses and spices this soft baked cookie is a classic!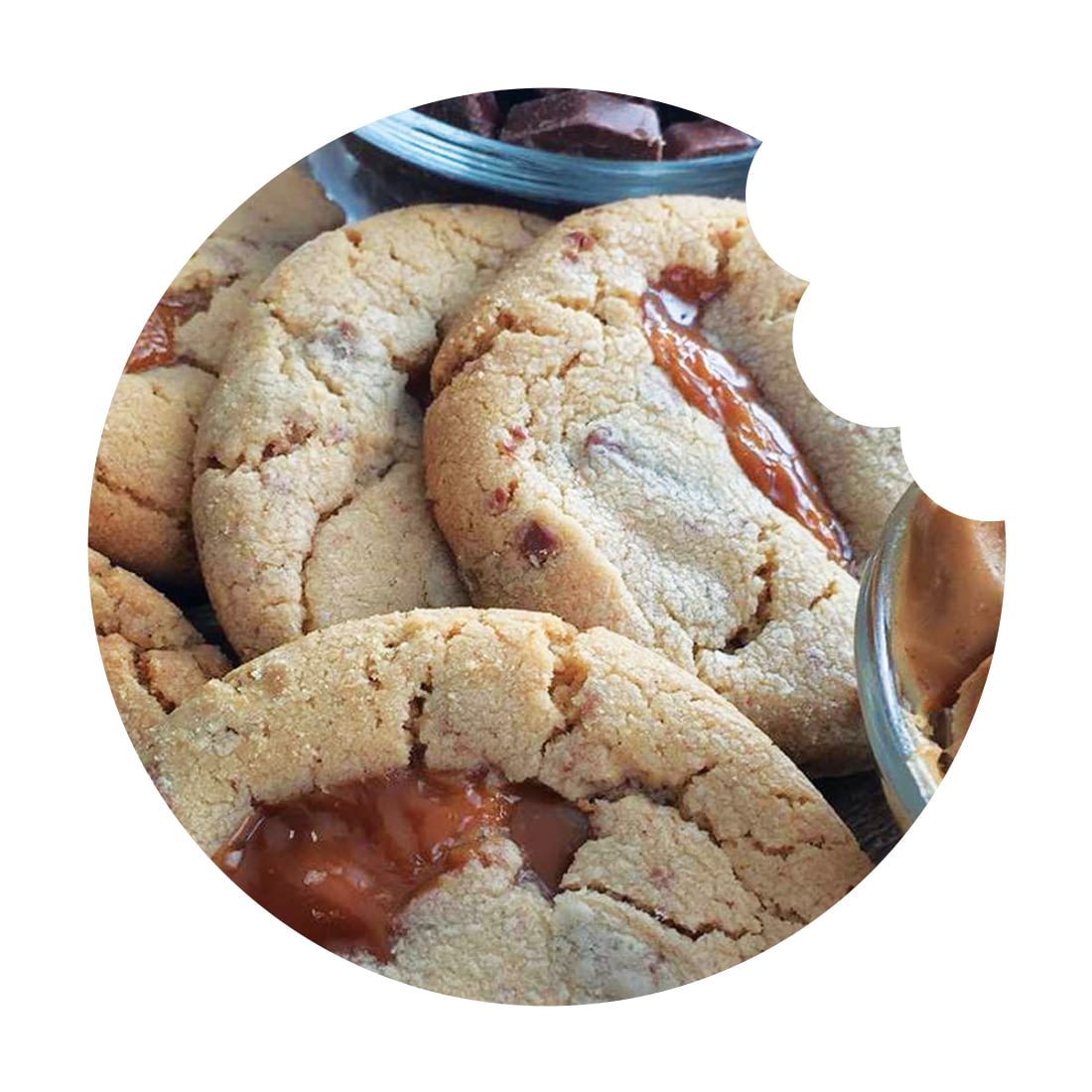 Peanut Butter Chocolate Caramel
This peanut butter cookie is full of chocolate chunks and soft caramel!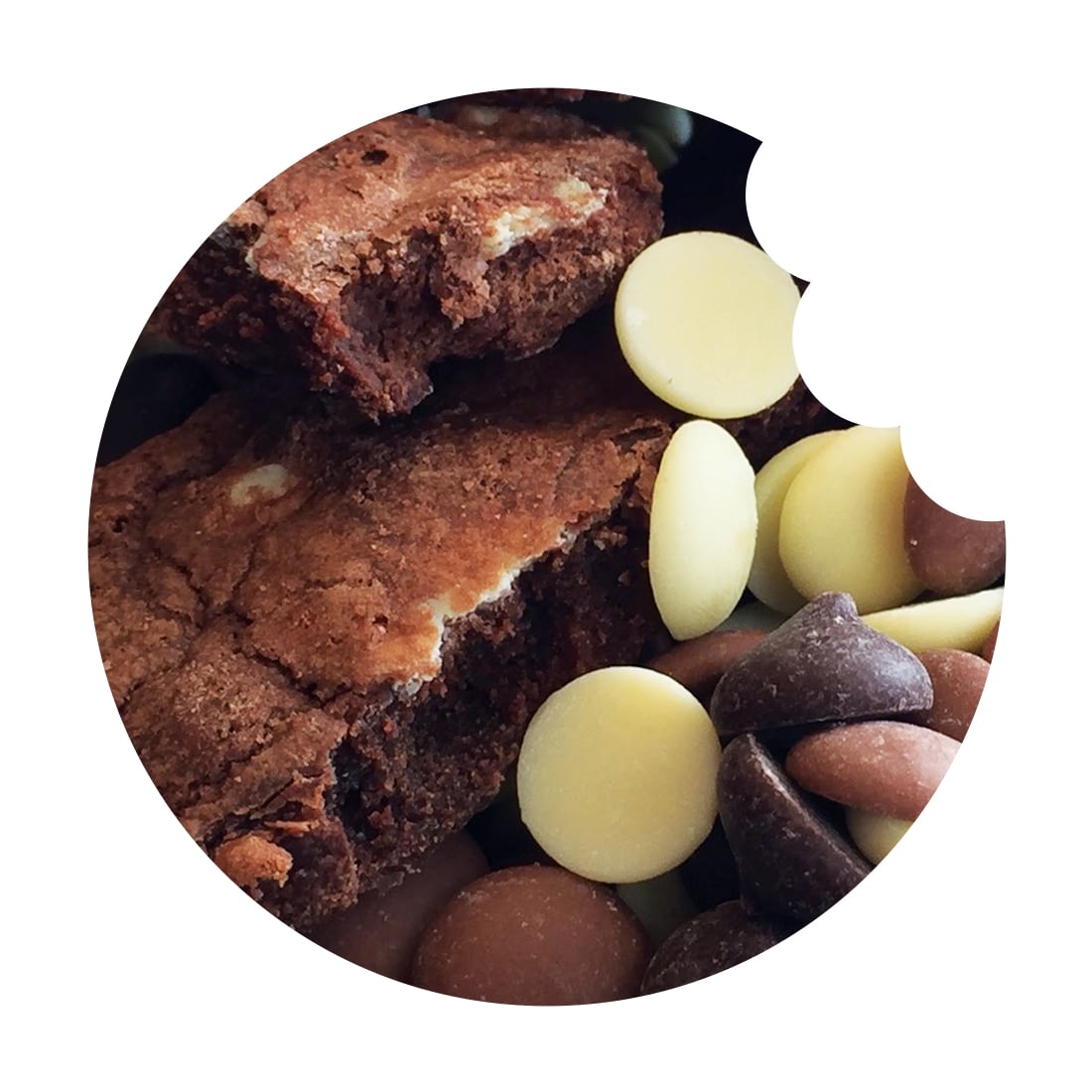 Triple Chocolate
Chocoholics meet your match! This rich dark chocolate cookie is loaded with milk and white chocolate chips.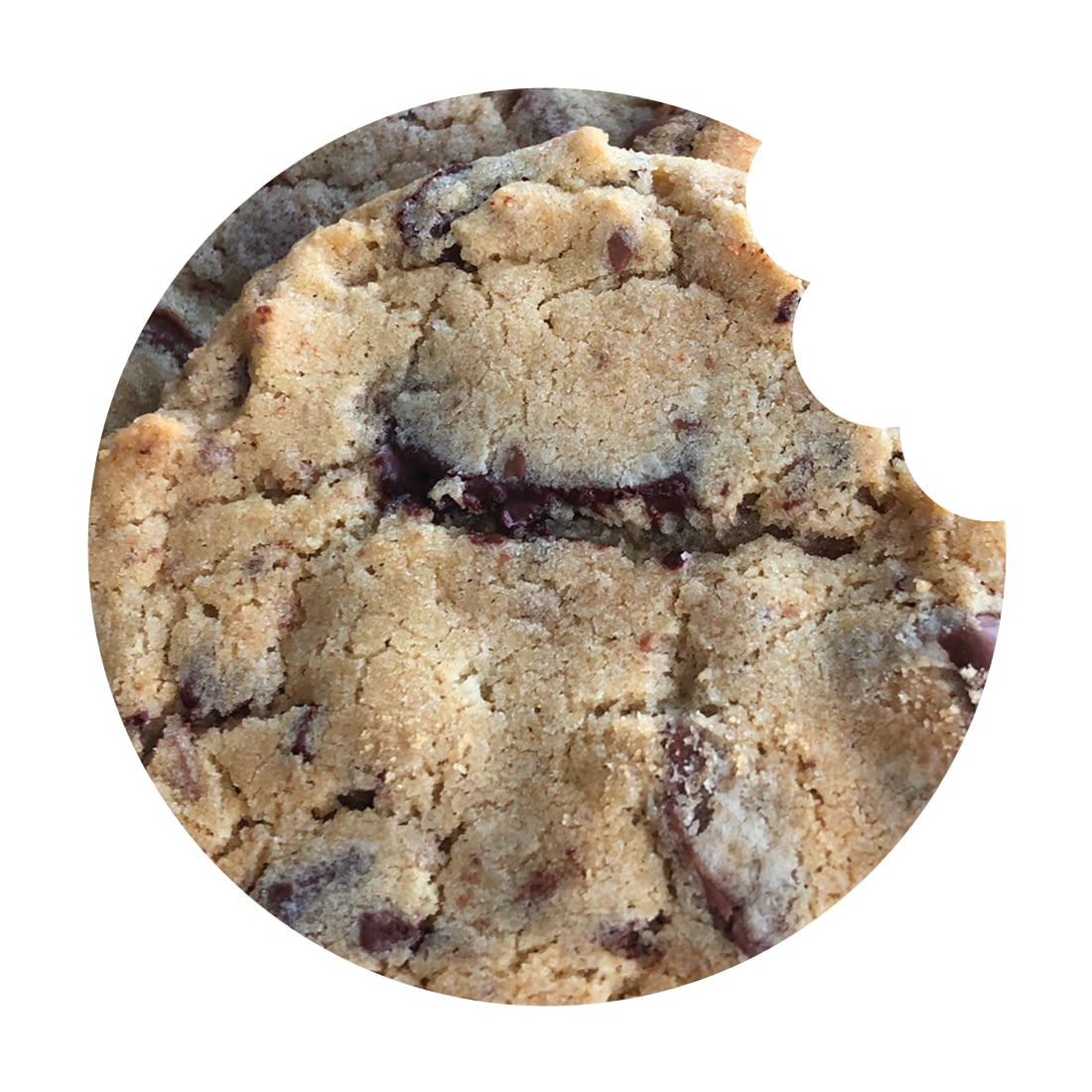 The Chunk
Not your average chocolate chip! Our chocolate chunk is loaded with premium milk and dark chocolate. Soft and chewy with the right amount of crispiness around the edges, get your milk ready this ones perfect for dunking!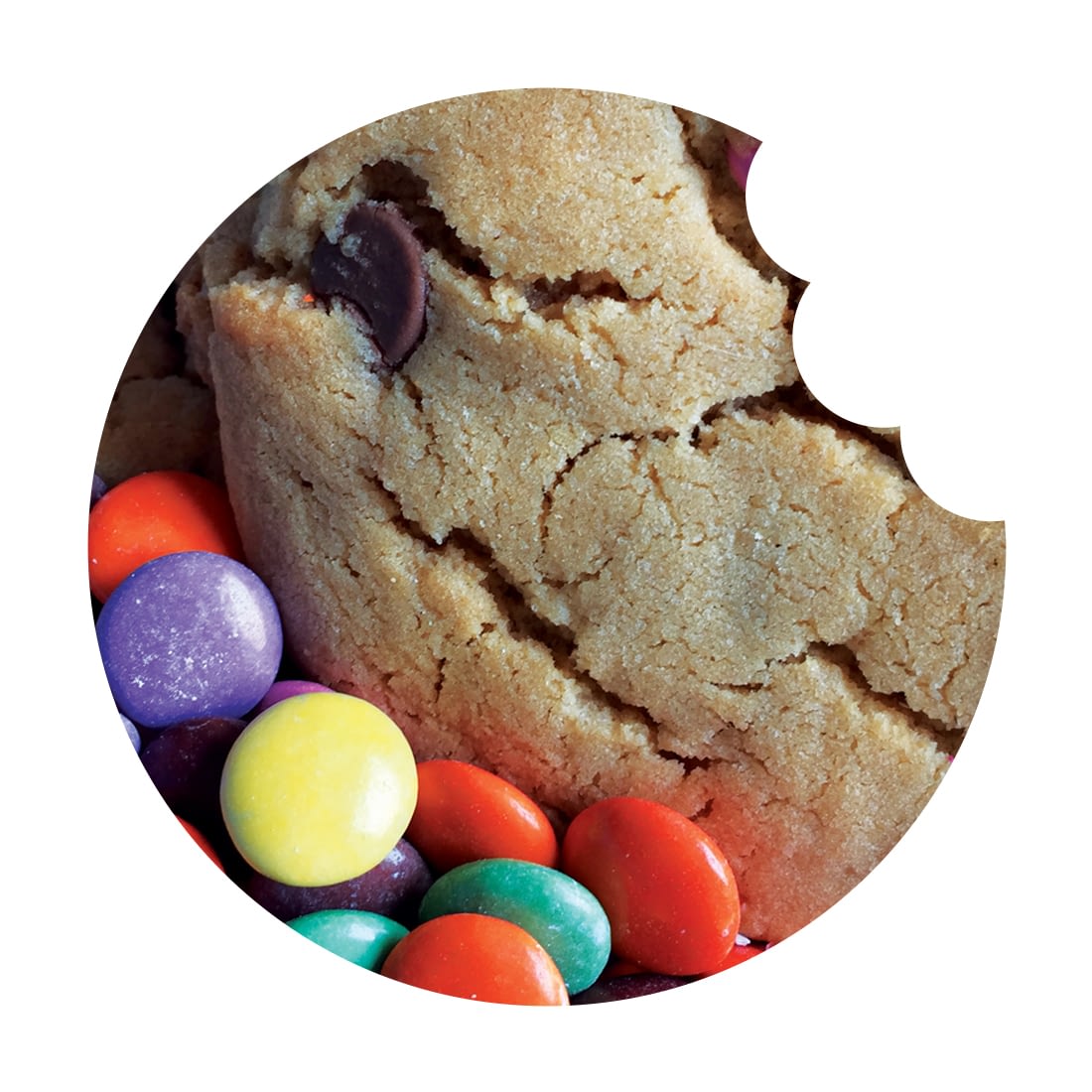 The Monster
No need to be scared of these monsters! Smarties and milk chocolate chunks make perfect partners in this cookie.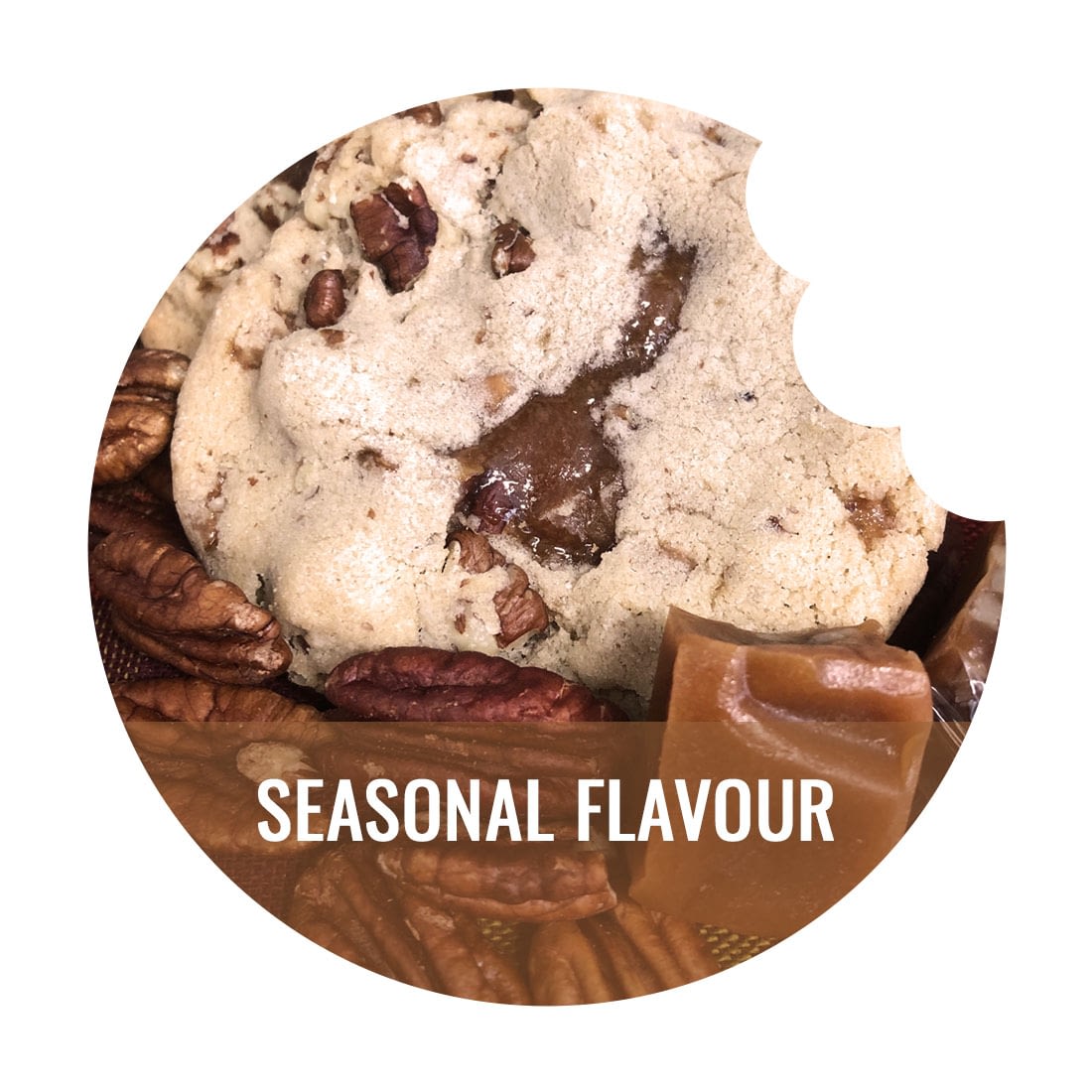 Butter Rum Pecan
Butter rum cookie base filled with toasted pecans with a soft caramel center. You will want to get caught snacking on one of these, but you won't want to share!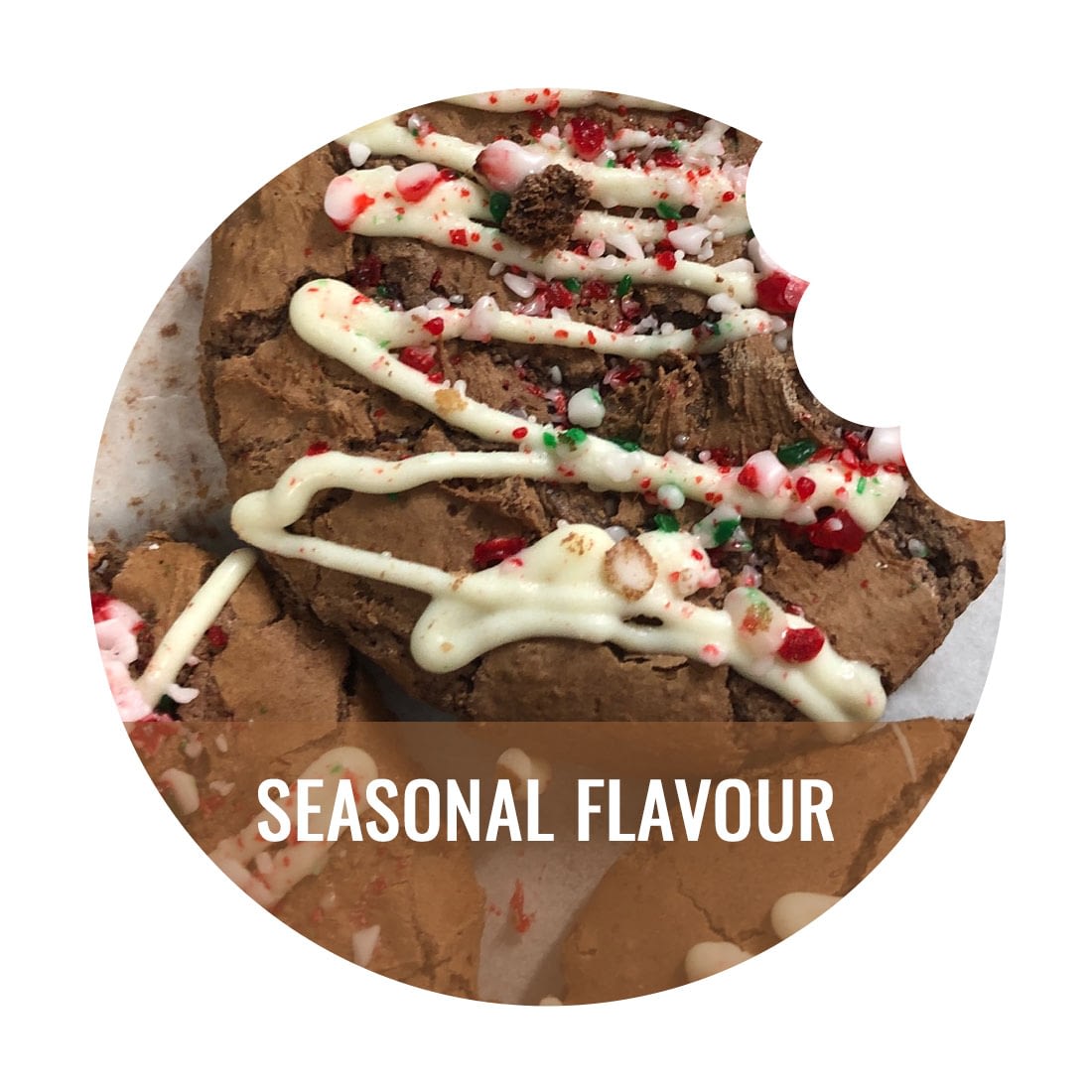 Hot Chocolate Peppermint
 A rich and decadent chocolate cookie with peppermint zip!  Then we top it with a white chocolate drizzle and festive peppermint crunch.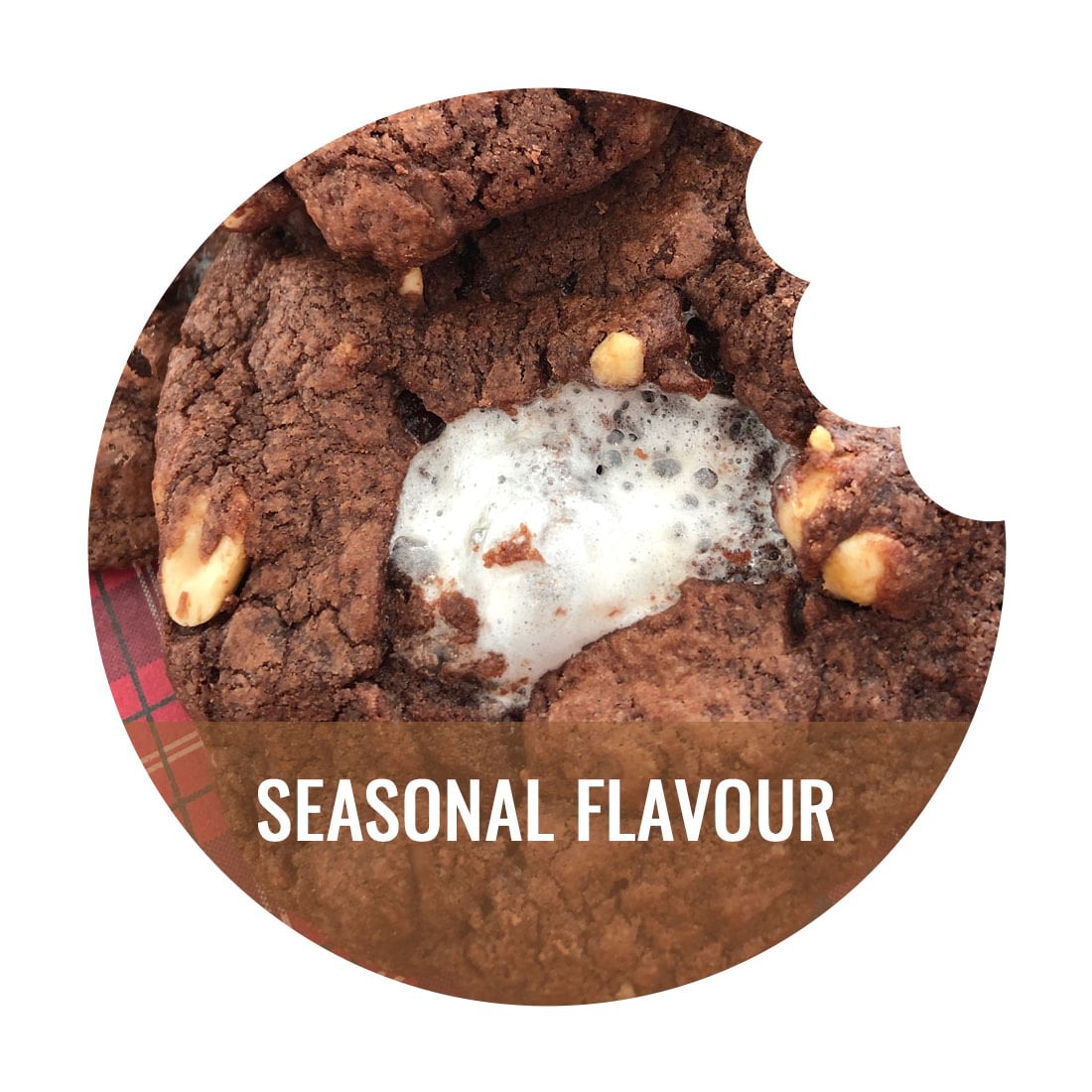 Rocky Road
Chocolate, marshmallow and peanuts are the trifecta of gooey goodness in this cookie. An absolute winner in our books, but only available for a limited time every fall.
Tuesday – Friday
10 AM – 5 PM